SALE! SALE! SALE!
With a heart-fluttering sale live on every other shopping platform, we're left with hardly any penny in our pockets to go for high-end cosmetics. Luckily, there are some brands that offer the perfect nude lipsticks that are not only a dupe of your faves but offer complete value for money. With prices as low as these and no compromise, either on the quality or the color, these lippies are worth a steal!
Here are 7 best drugstore nude lipsticks you can never go wrong with!
Maybelline New York Color Sensational Creamy Matte Lipstick – Nude Nuance
One of the best nudes you should have in your collection, Nude Nuance is suitable for every skin tone, from fair to duskies. The application is smooth, the pigment is taut and the finish sensuous. Glide it on your lips and you won't need a touch up for eight hours straight! The price is INR 299 so there's no reason for you to complain about being broke.
Nykaa So Matte! Mini Lipstick – Naughty Nude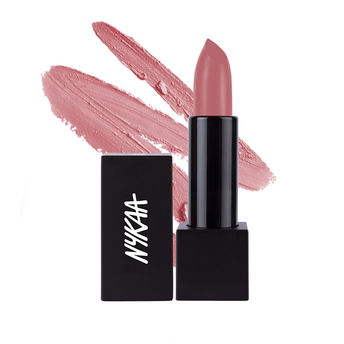 As the name suggests, Naughty Nude is a playful shade that is a perfect fit for Indian skin tone with a yellow undertone. A comfortable matte with a creamy finish, the lipstick has a pinkish undertone and comes in cute packaging.
Lakme Absolute Argan Oil Lip Color – Soft Mauve
Where do we begin? Born with the power of argan oil, this lippie delivers a soft shade with a creamy texture. It gives a smooth finish and is an everyday color. Whether you are on your way to the office or out shopping, you can glide on this shade without a second thought. Moisturizing effect and a beautiful fragrance are just other add ons.
Miss Claire Soft Matte Lip Cream – 13
If you are looking for an effortless subtle pout, Miss Claire's Soft Matte lipstick in the shade 13 is THE color for you! With its lightweight formula and smooth muted matte texture, it's an everyday kinda lipstick that easily lasts for 3-4 hours. It costs INR 295 and is worth every penny.
Colorbar Velvet Matte Lipstick – Bare
A poppy bright nude shade with a hint of subtleness, Bare is simply the perfect nude shade for all skin types. Less is more and this shade proves it. A dead ringer with texture as smooth as Mac's Ruby Woo, Bare is easy on the pocket and makes you feel your absolute best. And oh! It is infused with Vitamin E so you don't have to worry about your lips being a base for harmful chemicals. Let the lips do the talking.
Incolor Matte Me Ultra-Smooth Matte Lip Cream – 427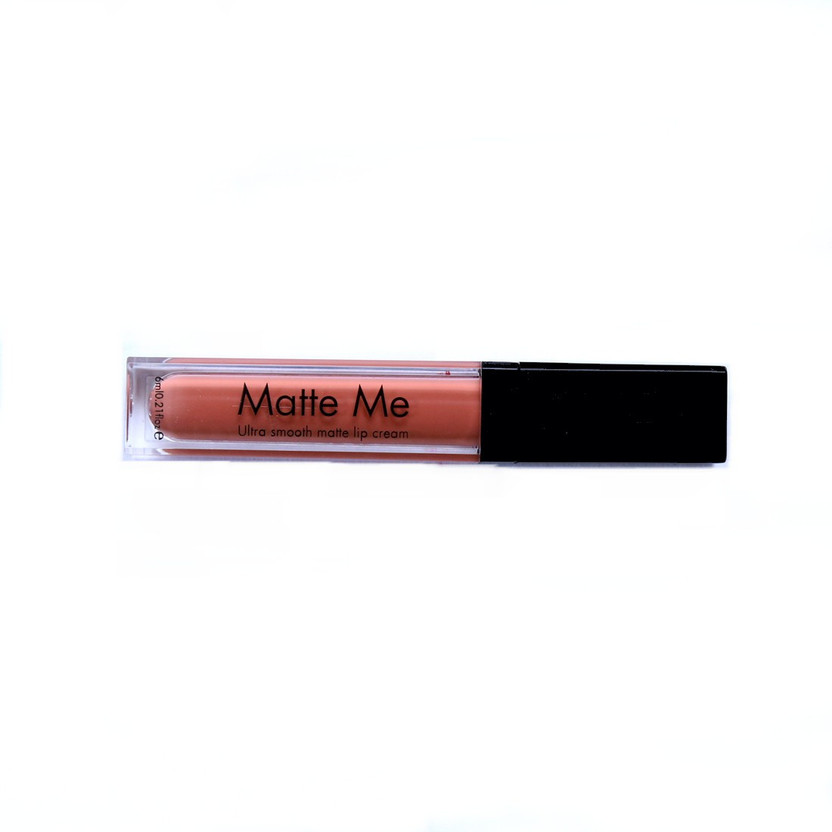 Grace your lips with the glory of Incolor's Ultra Smooth Matte Lip Cream. A lipstick that glides right on, Incolor will give your lips a sophisticated matte finish that will flatter your skin color. It is an elegant color, smudge-proof and goes with attires of almost all colors.
With lipsticks as cheap and as amazing as these, you would never think of going for luxes!