Rock the rain with dresses, culottes, and vibrant outfits.
When Harry Winston said, "People will stare. Make it worth their while," he definitely meant to dress in a way that would single you out from the crowd. He also meant breaking the 'seasonal' fashion legacy that people so rigidly follow every three months. For instance, pairing up dull and dark colors during monsoons and playing it floral during summers. You get the picture.Taking your pick can be confusing, especially during monsoons when the weather gives you lazy and gloomy vibes. Sure, fashion is comfort (as Hrithik Roshan repeatedly tells us in his Liberty Shoes ads) and here is a list of style-friendly comfy options that you may want to try.
Ditch the denim
Who doesn't like getting into a pair of denim? Though denim thrown in with a T-shirt makes for a go-to style, keep it locked up in your closet. The logical reason being, denim has a thick fabric and takes a lot of time to dry, you may want to opt for loose fit bottoms like palazzos, skirts, trousers, and culottes. Denim also has a tendency to cause skin irritations if worn wet for a long time. That's another reason for you to welcome snug outfits in your wardrobe.
Dresses are your best friends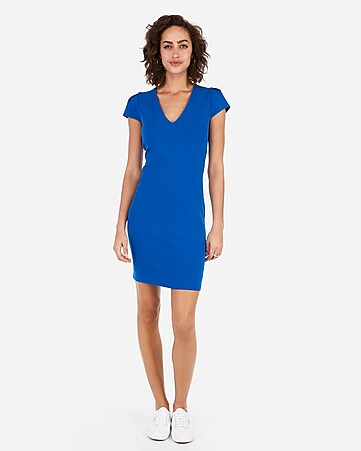 Maxis, shirt dresses, drawstring dresses and the like are a must this season. Drawstring dresses can give you a street look while tunics and maxis will dry off quickly, in case you get soaked. Another option to try is waist dresses with ties at the sides or the back to give you a chic look. You can also try lace panels and stripes if you want to go with the trend. Midi dresses with kimono sleeves are another go-to if you are having a dress code.
Give a twist to your Indian look
If Indian kurtas fit in your comfort zone, give the look a twist by pairing A-line tops with palazzos. Asymmetric kurtas, long and loose fitting clothes are the most suitable outfits you must experiment with. You can also opt for short kurtas with a pair of cotton trousers for a corporate look.
Embrace everything short
Crop tops, shorts, short to medium length skirts would work best if you like taking a stroll in the rain. Pair your crop tops with culottes as they not only cause heads to turn but also make a chic fashion statement. To cover yourself from the downpour, go for waterproof jackets, hoodies and trench coats. If you cannot bear the cold, you can go for sweatshirts and pair them with slim trousers or culottes.
Bring smiles with bright hues
Storing bright shades for the sun is a myth. This monsoon is all about pop colors and you can definitely see them around. Monochromes such as red, blush, cherry, and pop colors like yellow and orange will grab people's attention. Avoid white as rain marks can be seen quite visibly on it. Besides, you can't guarantee if you will always stay safe from mud being splashed on your clothes by a passing vehicle. If not for clothes, you can pick bright hues for your rain-wear like coats, jackets, and boots.
Be a minimalist with shoes
Shoes speak louder than words, of course. This also means that wearing the wrong kind of shoes can make you look worse. Keep it minimal with light and comfortable flip-flops, vibrant crocs, and rubber footwear. You can also pick nude shades for gladiators and open ballerinas if you want to up your style. Avoid tight footwear that absorbs water as it may cause bacterial growth.So, peel yourself away from the age-old monsoon look and bring a wave of freshness in your style. Because people will stare and, well, you know the rest!